George Gawargi
Computer Science
Originally from Egypt, I have been teaching and tutoring computer programming, or "coding," for several years with kids at various levels and ages. I have always had a strong passion for my work with young programmers: I help them enhance their creativity, improve their imagination, and expand their knowledge. I encourage them because I believe that learning should be exciting and fun. My students always enjoy their lessons! I am currently studying Elementary Education at New Jersey City University, where I learn more each day that helps me help kids just like yours. I have gained plenty of experience and knowledge through teaching and constructing various innovative STEM curricula for several summer camps and after school programs in New Jersey. Currently, I am a Computer Science tutor at an academy in Hoboken and Jersey City, where I teach kids different programming languages such as Scratch, Java, CSS, python and HTML for grades 8 to 10.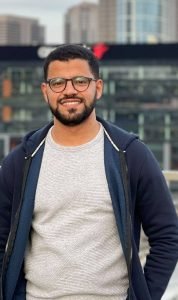 Mina Tawadrous
SAT Math
My name is Mena Tawadrous. I am an Egyptian American bilingual in both Arabic and English. I graduated from Rutgers University in 2019 with a Bachelor of Science and a 3.9 GPA. My major's concentration was biology, took classes up to Calculus II in math. I tutored math to students of all levels for six years. Math has always been one of my favorite subjects to learn and to teach. I enjoy it and try to make it fun for my students. I always encourage students to learn and practice new techniques. I find joy in teaching and more satisfaction in helping my students achieve their goals.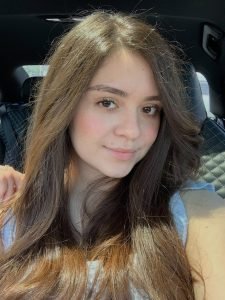 Adriana Solis
K-6 Math & ELA
Hi, I am Adriana I graduated magna cum laude with an associate's degree in Early/Secondary Education at Hudson County Community College. I am continuing my studies at New Jersey City University where I will receive my Bachelor's degree in Education. I began pursuing education because at a young age I knew that shaping young minds was something I was extremely passionate about. Being able to guide, motivate, and teach students is an enormous reward on both ends. Therefore, I hope to be able to help students achieve their goals and more for as long as I can. Additionally, my tutoring experience lies within providing students extra help, helping out with homework/ school assignments, and proving any possible enhancement. I have tutored for two years in Math, Writing, and Reading. I want to benefit the students I work with as much as I possibly can. Feel free to welcome any resources and suggestions students or parents can provide. I'm easy to reach and will always provide quick responses. Feel free to contact me so we can schedule an appointment! Thank you!!
Elementary Math, Arabic, ESL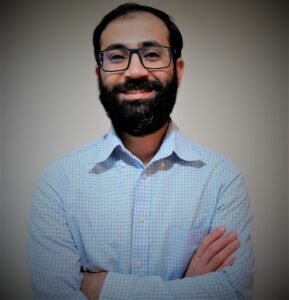 Mina Samaan
Elementary Math, Arabic, ESL
My name is Mina Samaan. I graduated from a regionally accredited college with a GPA of 3.45, majored in Education, and minored in Language Instruction. I have always been passionate about teaching but never realized how enjoyable it is until I graduated and began teaching English in my hometown. After immigrating to the States, I became a certified substitute teacher for many years. That is when I came in contact with Elementary Math, and I loved it, so I decided to take another path and started studying Elementary Math, Elementary Science, and Coding. To be able to help my students with these subjects during the school day setting or even after it. Since then, I have been tutoring for over ten years now. Also, as a Chess Expert, I was able to join several afterschool programs to coach and tutor Chess, Logic, and strategic planning. With my Strategic Planning, my understanding of the aspects of the game, and my exceptional chess coaching skills, I can understand the weaknesses and strengths of my students. Also, I know how to help them focus on their game needs and areas that need improvements. My content knowledge in Elementary Math, my experience in tutoring it, and my ability to break down complicated concepts into simple examples are my secret recipe ingredients to make Math like a happy meal to my students. My understanding of my student sensitivities and differences and my knowledge to brings science lessons to life with real world-application are what enable me to teach science in the best way possible. In Addition to that, Arabic is my mother tongue, and I have studied it for more than 15 years. Therefore, I can teach different dialects of the language (Egyptian, Lebanese, Syrian, Libyan, Tunisian, Iraqi, and most of the Gulf dialects) with much ease and pleasure. Not to forget to mention that since ESL is my Bachelor's major, I have studied and still studying a lot of its teaching methodology. A combination of that academic knowledge with skills created by years of experience, I can help my students maintain their engagement to their best to start speaking and using English independently. I have always loved any education-related experiences. Therefore, teaching ESL for all ages and levels, Language Instruction, Singapore Math, Scratch Coding software, and other subjects have always been a satisfaction to me. As a passionate tutor, I always seek nothing but my students' benefits. Helping my students has always been my top priority. I am available all the time. I promptly respond to any request. Feel free to contact me to start a new learning adventure.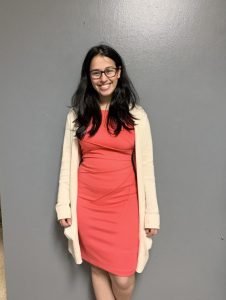 Kirmina Monir
SAT Math
I am currently a college student at the Massachusetts Institute of Technology, one of the most prestigious technology schools, studying Materials Science and Engineering with a minor in Biomedical Engineering. I have always been passionate about STEM, and have studied Math up to Differential Equations. In the past years, I have tutored Math with the National Honor Society chapter at my school, and have held SAT prep courses on my own. Having recently taken the SAT, and scored within the 99th percentile, I am aware of the strategies necessary to master the exam and look forward to sharing all my knowledge with my students. In addition, having attended the Governor's School of Engineering and Technology, as well as participated in the Girls Who Code program, I have a unique experience with several coding languages including Scratch, Python, Java, HTML, CSS, and JavaScript. Seeing my students succeed in such important fields of STEM brings joy like no other, and I can not wait to encourage them down that path.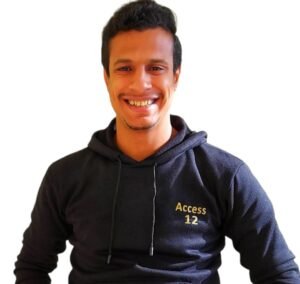 Kerolos Ramsis
ESL, ELL & Arabic
I am a TESOL accredited and TEFL certified teacher. I have been a tutor of English for seven years. I have taught more than three thousand students with different levels and needs. I have instructed two hundred hours of IELTS and TOEFL and two hundred hours of soft skills. I participated in the ACCESS micro scholarship program 12th batch funded and sponsored by the US embassy in Egypt and the Regional English language office. Currently, I am the lead teacher responsible for the Higher Education Initiative public university scholarship program. I teach students how to use English in everyday life through speaking and discussion sessions in which we share our perspectives in English. I also have an interest in content creation, day-to-day development of editorial content on social media platforms, including posts and discussions; Moreover, I use digital media to brainstorm, deliver new ideas, and analyze concepts through media channels. I help students to excel in TOEFL and IELTS tests by practicing English four skills. I help them adopt several techniques to nurture their knowledge of the secrets of English reading and speaking. I seek to provide a positive class environment and incentivise students to reach their learning goals. My sessions feature learner-based activities, such as presentations and open discussions. One of my faculties is to enthuse students to think outside the box through graded activities that focus on critical thinking and pronunciation. My motto in teaching was, is, and will be "Teaching is my superpower!" I teach you to think and to be an autonomous learner."
Miriam Tawfiles
Elementary Math & ELA
I am currently a senior at Infinity Institute High School. Although I am just a senior, I have taken prestigious courses such as Calculus 2 and college-level English and psychology while maintaining a 4.3 GPA. I have also had the pleasure of being in the Phoenix Fellows, where students like me can mentor middle school students, teach them time-management and study skills, and allow them to have fun in a new school. However, my love for academics is ultimately what drives me to tutor children. As a young adult, I know what students crave in a mentor-like figure both intellectually and socially.